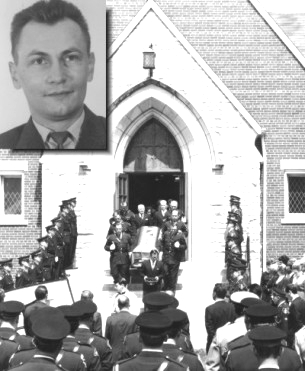 Constable
Stefan H. Schultz
OPP ~ Brantford Detachment
July 19th, 1970
Age: 39 / 7 years service
Stefan H. Schultz was Married with 3 Children.
---
Constable Schultz and Constable Hardman were investigating a liquor offence on Indian Town Line Road, County Road 20. They were involved with a group of people who were parked at the side of the road. Hardman tried to warn Shultz of a rapidly approaching vehicle. The vehicle struck Hardman and killed Schultz and four other people who had been standing between cars at the side of the road.
---
The driver of the vehicle was charged with dangerous driving and failing to remain at the scene of an accident. He received a $100.00 fine and 6 month suspension of his license.