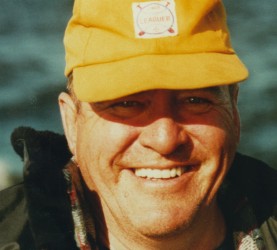 Constable
William H. Smith
OPP ~ North Bay Detachment
February 16th, 1982
Age: 52 / 18 years service.
William H. Smith was married with 3 children.
---
Constable Smith had just started his shift and was on traffic radar duty and was west bound on Highway #17 near Old Nova Beaucage Road. He was making a U-turn when struck by a west bound tractor trailer unit. He was killed instantly.