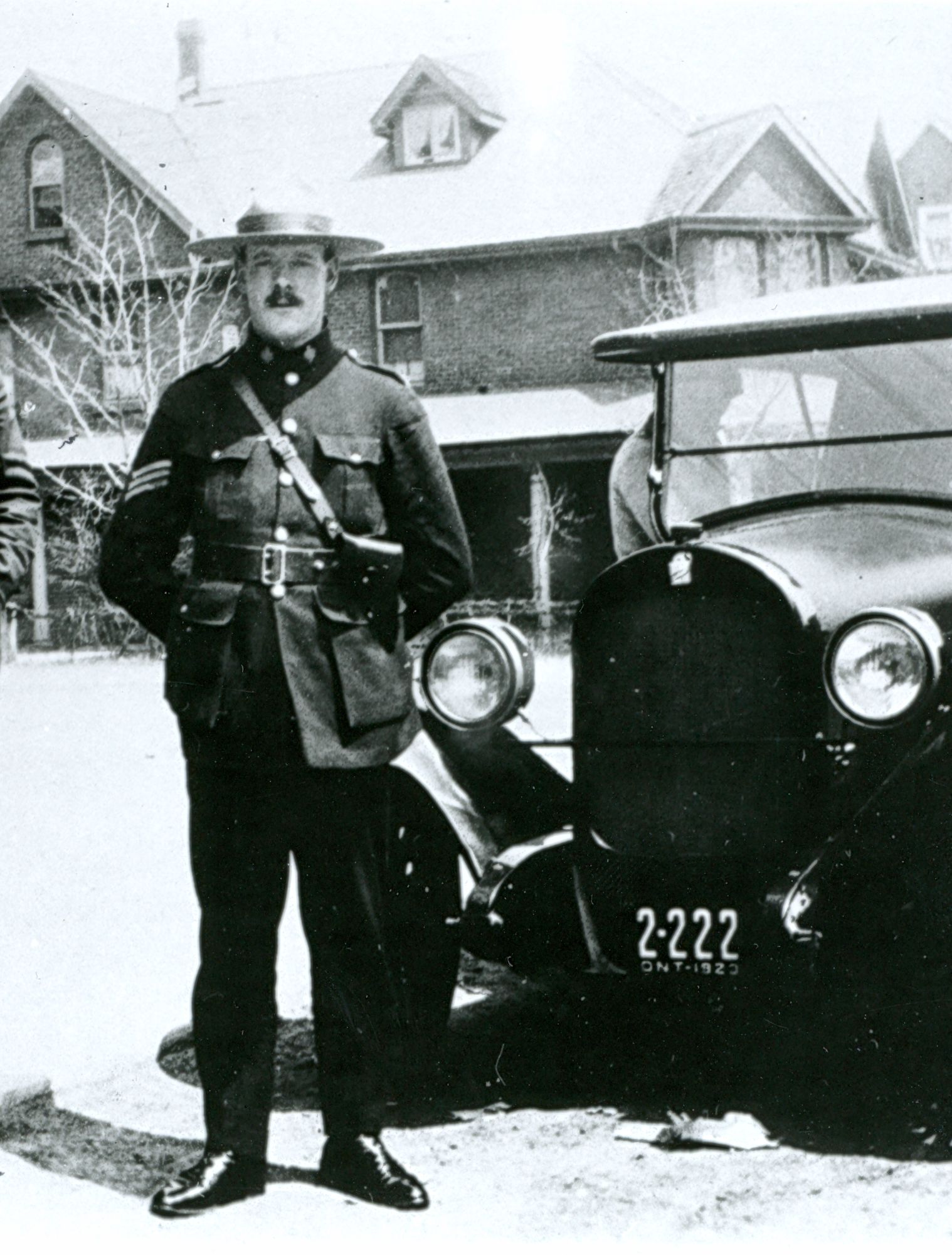 Sergeant
John Urquhart
OPP ~ Cobalt Detachment
May 30th, 1923
Age: 33 / 4 years service
John Urquhart was born in Scotland. He was 33 years of age when he was murdered. He was married and his wife was expec.
---
On May 16, 1923, Leo Rogers, a 21 year old career criminal escaped from the Nipissing district court in North Bay. The following day he shot and wounded Sgt. William McGovern, North Bay Police Force and on May 18, he shot and killed Constable Fred Lefebvre also of the North Bay Police Force. On May 30 at approximately 0200 hours, Sgt. Urquhart, as well as Constable Crow approached the rear door of the Rogers' house in North Bay. Sgt. Urquhart was shot and killed instantly by shots through the door.
---
Leo Rogers was killed a day later by shots fired by OPP Inspector Storie, During the manhunt Rogers was identified through police photographs as the man responsible for several Toronto robberies.