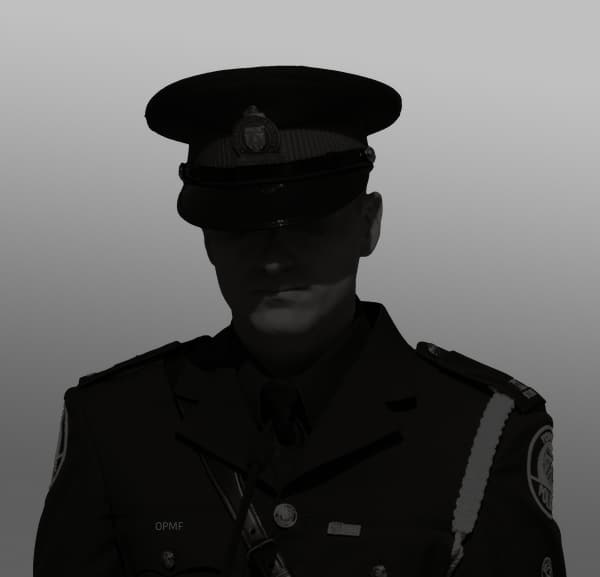 Constable
Blair C. Brown
Trenton Police
June 27th, 1931
Age: 29
Blair C. Brown was Married with 2 Children.
---
Cst. Blair Brown along with two other Trenton officers were travelling to Peterborough to pick up a prisoner when their vehicle was struck head on by another motor vehicle. Cst. Brown was killed instantly and the other officers were seriously injured.
---
Brown was born in Camelon, Scotland. He immigrated to Canada in 1919 and joined the Canadian Pacific Railway as a police officer serving in Saint John, New Brunswick, Toronto and Trenton. He joined Trenton police as a traffic officer. Blair had been with the Trenton Police for just 1 year but had 11 years service with the CPR Police. He had a brother Duncan Brown who was an officer in St. Catherines Ontario.