Constable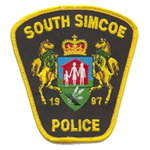 Alan Kuzmich
South Simcoe Police
August 21st, 2002
Age: 41 / 19 years
Alan Kuzmich was Married with 2 Children.
---
Senior Constable Kuzmich was outside of his cruiser on County Road 4 and Concession 10 in Bradford investigating the theft of a motorcycle at 10:40 p.m. when he was hit and killed instantly by a Dodge Durango. Constable Kuzmich's death was the first fatality of an officer on duty in the history of the South Simcoe force.
---
Three hours later, the motorcycle rider was killed when the bike left the road about 12 kilometres north of the first accident site.