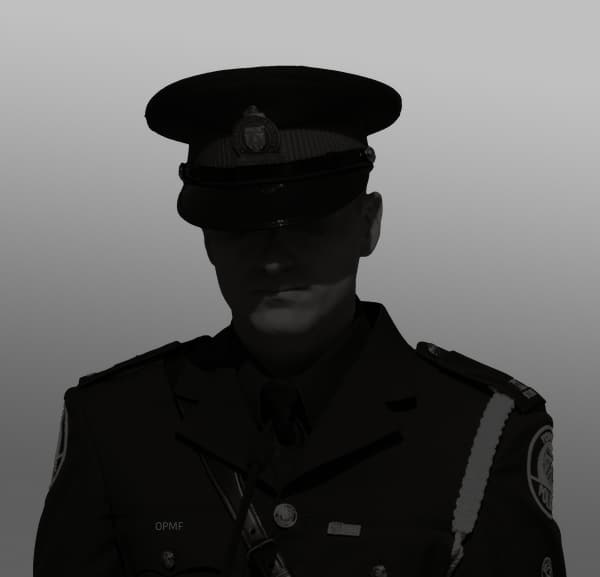 Provincial Constable
William Irving Jr.
OPP ~ Sudbury District
June 17th, 1904
Age: 30 / 8 years service
---
Provincial Cst. Irving was assigned to look for an armed robber who was suspected to be on a train arriving in Webbwood. He located the suspect and escorted him off the train. At this time, the suspect pulled a gun which was hidden in his sleeve and shot and killed Cst. Irving.
---
The suspect fled the area, but later was captured near the Spanish River four miles west of Nairn Centre. He was tried in Sault Ste. Marie and later hung for his crime. Provincial Cst. Irving predates the OPP.