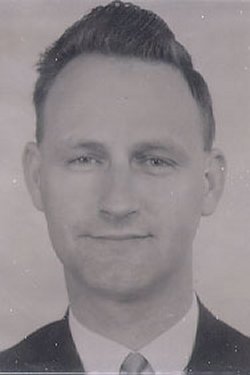 Detective
Thomas B. Cooper
Kingston Police
November 8th, 1973
Age: 41 / 16 years service
Thomas B. Cooper was married with 6 children.
---
On Monday, September 17, 1973 Detective Cooper attended 40 Lower Union St. in the City of Kingston to assist 2 uniform officers. The call concerned a domestic involving a man with a gun. Thomas Joseph Blowing opened fire at the scene first through a wall and then an open door. Detective Cooper was struck in the head and succumbed to his wounds on November 8, 1973.
---
The suspect was arrested, charged with murder, convicted of non-capital murder and sentenced to life imprisonment. He was released on parole September 19, 1983.